Just weeks after we put the Samsung Galaxy S4 Mini through its paces, we're looking at the HTC One mini, another attempt to shrink a flagship down into a smaller (and cheaper) package. As you'd expect, the 4.3-inch mini looks much like the full-sized version, and that goes for both the hardware and software. In addition to its similar-looking aluminum-and-plastic frame you'll find both a 4-megapixel Ultrapixel camera sensor and HTC's Sense 5 UI, meaning automatic video highlights, Zoe and BlinkFeed all make an appearance here as well.
If your boyfriend/husband or girlfriend/wife is HTC One mini/max/remix user, and you plan to spy on HTC One mini/max/remix, this guide will be helpful.
Parenting is particularly tough when it comes to decision like this, whether to give your kid a full-fledged, cutting age, sleek modern wonderment like HTC One mini/max/remix or just get him a dumb phone and be done with it. Naturally you'd prefer a dumb phone because it's affordable, durable and most importantly, extinguish possibilities of misuse and overstepping because its very limited functionality, but if you yield to the kid's relentless begging and does give him a powerhouse like the HTC One mini/max/remix, it falls upon you to proactively look out for your kids by keeping an eye on the use of the phone.
The HTC One spy is able to pull off FBI level surveillance by remotely, silently logging various aspects of the phone's use, text messages sent and received, phone calls, photos and videos captured by the camera, facebook messages, WhatsApp chat history, browsing history and real time GPS locations.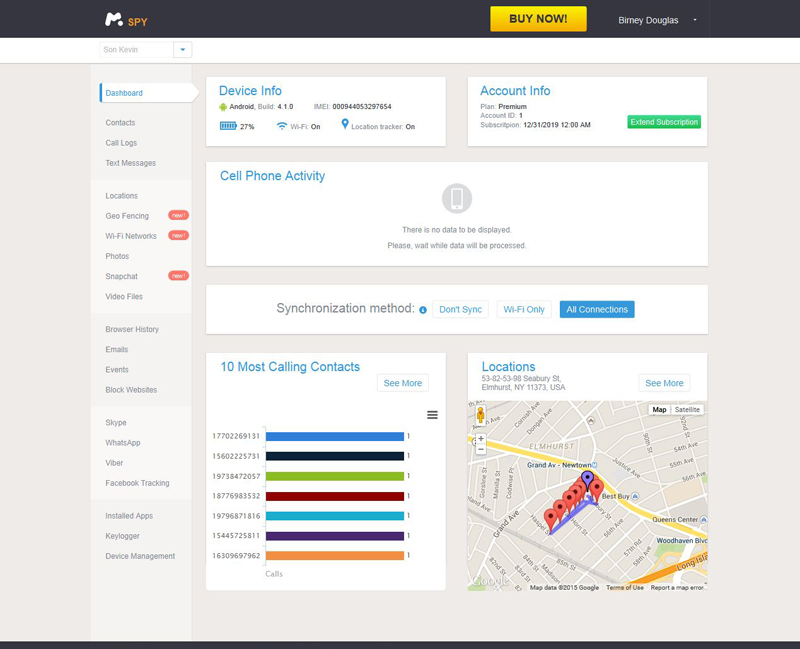 How to spy on HTC One mini/max/remix

The idea is to plant the spyware into the target phone, once activated and running, the spy app remains stealthy and silent but constantly records and sort the information it manages to find, and upload the information to an encrypted server where only the admin can access via internet browser.

What kind of information can the HTC One mini/max/remix gather?
Spy on HTC One mini/max/remix calls and call logs, each incoming and outgoing calls can be recorded in a specified time frame, information regarding phone calls like numbers, duration, times will be recorded and uploaded to the server.
Spy on text messages on HTC One mini/max/remix, text messages is still one of the most popular communication form used on the phone, every messages sent and received with the targeted HTC One mini/max/remix, even after deletion, are logged and presented in the admin panel.
Live GPS locations, the app will be able to log and report the HTC One mini/max/remix's GPS location information in real time, enables the admin to pinpoint the exact current location of the phone.
Popular third-party chat apps, WhatsApp, Skype, text messages and video calls can be logged and recorded.
Access to photo and video library, photos and videos presented in the control panel are uploads, not remote access. So turn on media monitoring will put considering strain on your data quota, so if you don't have a unlimited data plan it is suggested to turn off media uploading.
Internet browsing history, web history and URL are logged and categorized, notorious sites will be highlighted in the jumbled entry list.
Emails, stock email client and Gmail will be monitored and recorded and uploaded to the server.
Frequently asked questions
What if the target phone is password locked and I don't know the password?
To plant the spy app you will need to get hold of the phone for at least a few minutes, also you're required to operate on the phone with a few simple clicks, but still, you need to know the password.
If have any further problems, have a live chat with our customer support staff.