"Hello i am wondering if there is a software i can secretly put on my daughter's iPhone X that will let me see what she is doing on her smartphone. I have caught her with drugs and i dont play with that stuff. I want to let her hold on to her iPhone X so i can see what she is up to and bust somthing. I hate being lied to and i just have a hutch that he is still doing Bad. After searching so much online, i have got some like IOS keylogger and IOS spy, seems great. But i am not sure if they can be used on iPhone X… So please let me know where to find a spyware for iPhone X, thanks. – Scott Mitchell"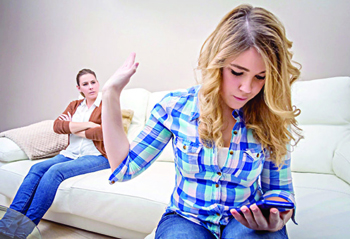 I have a business and need to keep track of my trucks. I need the feature for me is definitely the GPS. It shows the location and is constantly updating to new locations, making it easy to track my employees. I'm trying to keep track of my employee! Who can give me some advice on the matter? Please recommend a software directly to me. – Eric Reed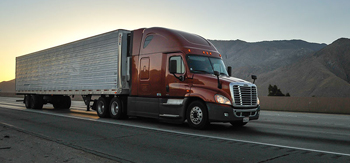 Why do I need to spy on an iPhone X?
The world is becoming ever more complicated. Many times we find ourselves needing to understand people's real motives. Perhaps to protect and guide our children, or to comply with legal requirements for monitoring employees. If they have an iPhone X, our tracking/spying/monitoring program will let you know who they really are. The safety of personal information is or first priority.
Why Choose this iPhone X Spy App?
iPhone Spy App is better than all other iPhone monitoring apps because:
– Monitors more Instant Messengers than any other IOS monitoring app
– Spy on the iPhone X's address books, notes and calendars
– Captures stickers and pictures other iPhone spyware cannot
– Offers keyword and location alerts
– Unlimited device changes during subscription
– Includes special GPS navigator
– Is able to run 100% invisible or visible
– View web history, bookmarks and app usage
– Is cheaper than the competition
– Ihe first-ever mobile viewer app that lets you read your tracking data on the move
Get iPhone X Spy Software here.

How the iPhone X Spyware works?
Step 1: Purchase our iPhone X Spy App
Step 2: Install this IOS monitoring app onto target iPhone X
Step 3: Start spying the iPhone X via a simple account
Hot question from our customers
Q: Do I need to root or jailbreak the target device?
No, Our monitoring software doesn't require the target device to be rooted or jailbroken.
Q: My monitored device is an iPhone X. Do I really need to jailbreak it to be able to install your tracking app?
A: Currently, iPhone X Spy App offers jailbroken and non-jailbroken devices. If you do not wish to jailbreak the iPhone X, you may purchase iPhone spyware Without Jailbreak. Note: The following features are available for iPhone X Spy App Without Jailbreak subscriptions:
– WhatsApp
– Contacts
– Call Logs
– Text Messages
– Events
– Notes
– Browser History
– Wi-Fi Networks
– Find my phone
– Installed applications
For access to iPhone X Spy App's full range of monitoring features, it is required that your Apple IOS mobile is jailbroken.
Q: How can i get a refund?
A: Buy now and start receiving spy data from an iPhone X in minutes – you'll get instant access to the information, and we've made the installation super easy – unlike others, we're here on live chat to help even after the sale – finally, we have a refund policy to make you feel even more secure.
iPhone X Spy App Reviews:
Mutual understanding is a prerequisite for the wellbeing of a family. His continual demands for sympathy rebounded on him because I finally stopped listening. Monitoring his iPhone X is a good way to correct my son's mistake. Now, I appreciate your offer. – Dag Hestnes
I felt very hesitant, but at last I decided to buy your iPhone X Spy App. I found that my choice was right. I can pull out the moth of my company. – Scott stoll