Can I download a spy software for Sony Xperia Z5 or Xperia Z3? How to spy on your husband, girlfriend, wife, boyfriend, employees, etc., Xperia Z5 and Z3? With Sony Xperia Spy Software, you can do the spying job easily. Follow this article to learn how to track and monitor Facebook, WhatsApp, Skype without anyone knowing.
About Sony Xperia Z5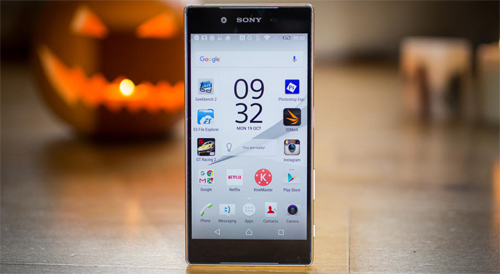 The Bottom Line – Even with strong specs befitting a high-end phone, the Sony Xperia Z5 adds little over its predecessor to make it an exciting option over rivals like the Samsung Galaxy S6 Edge.
The Good – The Sony Xperia Z5 looks good, has plenty of power, its camera can take some great snaps and it won't die when you spill your drink on it.
The Bad – Only minor updates from its predecessor means it lacks the excitement of its rivals. Its waterproofing no longer allows for full submersion, meaning it can't be used for underwater photography.
Sony Xperia Z5 is the best phone that Sony's ever made… and it's better than I expected. The new design is the result of Sony's chassis-folk finally getting it right, and if that camera can function better in low light then Sony might finally have made a class-leading cameraphone to rival a compact.
Sony Xperia Z5 is practically a little computer with internet access. With that power, it can be many things, a media player, an e-reader, mostly, an internet communicator.
Doubt that your husband had an affair with his secretary? Want to prevent your employees from leakageing of your business secrets via Xperia Z5 or Xperia Z3? Worry about your boyfriend to date two girls at the same time? If your husband, girlfriend, wife, employees, or boyfriend is Xperia Z5 or Xperia Z3 user, and plan to spy contact details, calls, web history, GPS, text message, videos, pictures, etc., on Sony Xperia Z5/Z3. Luckily, it is really not difficult to become a FBI agent who's capable of remotely, silently spy on the Xperia Z5 or Xperia Z3.
Try Android Spy Software for Sony Xperia Z5 and Xperia Z3

Whatever your reason for wanting to discreetly monitor a Xperia Z5/Z3 activity, Sony Xperia monitoring Software is your comprehensive and cost-effective solution. Our Android Smartphone Tracker includes several advanced surveillance features to secretly monitor cell phone activities of your husband, girlfriend, wife, boyfriend, etc., owned mobiles and relay the data to your Sony Xperia Z5/Z3 Spy Software user account.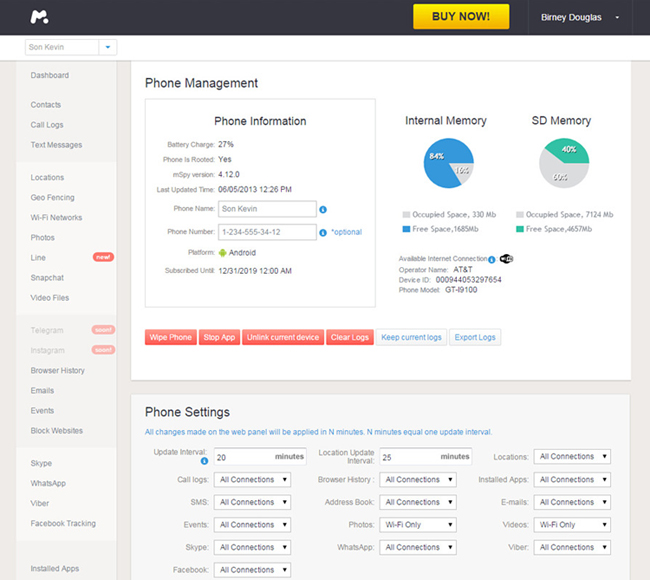 The ony Xperia spy app is actually a hybrid of software and service, which allows you to monitor Xperia Z5 and Xperia Z3 in real time. It is able to keep an eye on what's going on with the Xperia smartphone, the text messages received and sent from the Xperia mobile, incoming and outgoing calls and numbers, contacts, see every calls/text messages/videos/pictures, chats made by social apps like Facebook, Skype and WhatsApp, real time report of GPS locations… all the data are silently monitored and archived and uploaded to encrypted server which you can access via an internet browser after account and password are confirmed.
How to use Xperia Z5/Z3 spy software?
1. Buy this Xperia Z5/Z3 spy app
2. Install and set up Xperia Z5/Z3 spy app
3. Start tracking Sony Xperia Z5/Z3 easily
Xperia Z5/Z3 Spy Software Review
It is very easy to use. Sony Xperia Spyware is a top-tier mobile monitoring application that can log everything. This is one of the best Sony smartphone spy app ever.